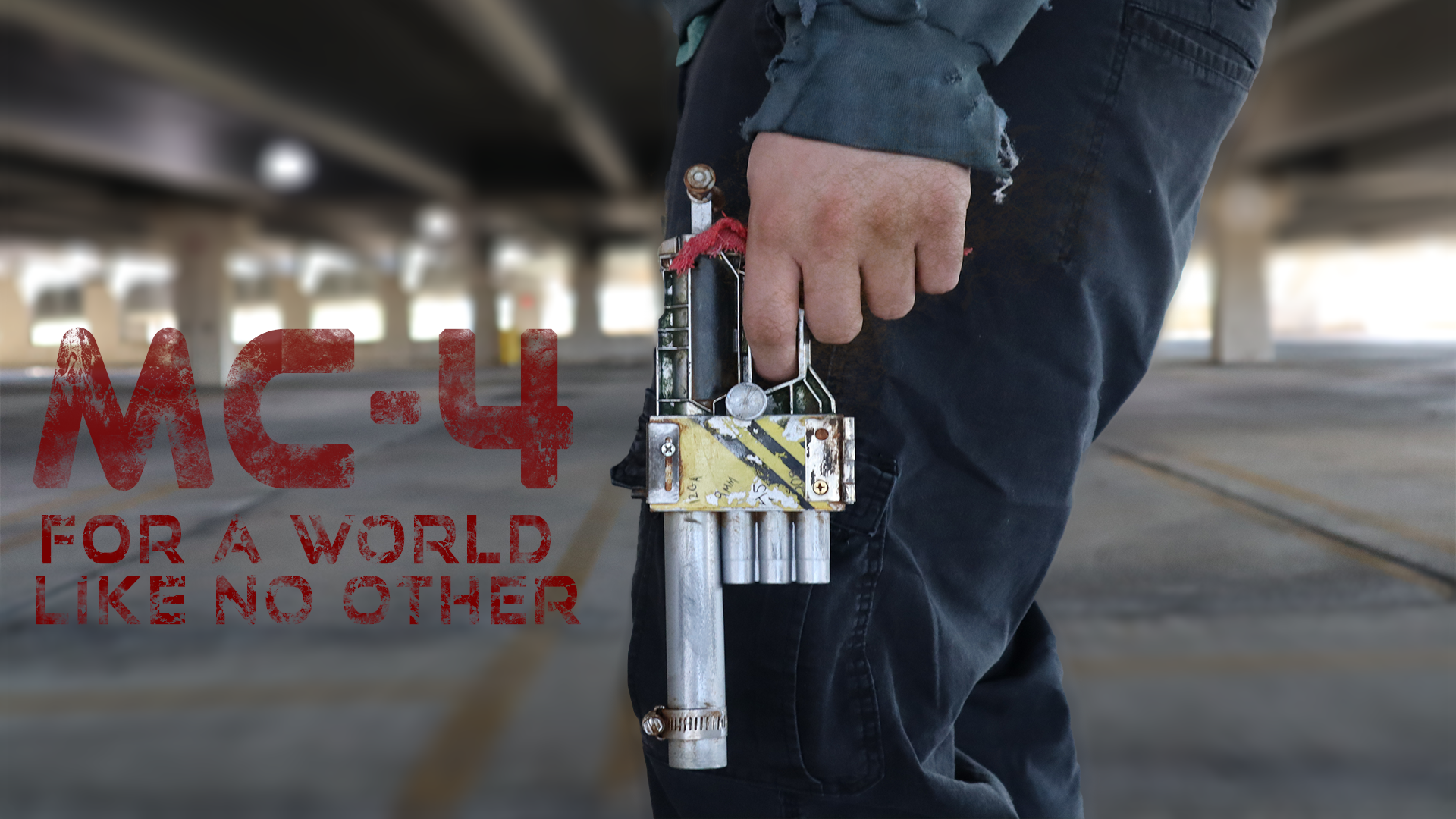 This was a passion project designed as a costume prop for a dystopian storyline. The world that this sidearm lives in is similar to the big motion pictures like MAD MAX, Waterworld, and The Hunger Games

. 
01-27-2039
A war fractures the United States into a barren wasteland.  The country that was America, will be lost forever.  
MC-4
The main character EJ is preparing for a long journey across the destroyed country scape . As protection the only means of obtaining something as restricted as a firearm is to make it yourself, which is the key to survival in his society. Through Modification to found objects of the "old world" and unique fabrication is how he created the MC-4.